Archaelogical research has been carried out at this location, located at the Lunga bay, since 1994. It has been established that over a length of 140 meters and a width of 90 meters inland in the first to the 4th century AD, mainly the production of ceramic oil amphora took place. This was done in 2 batteries with 2 ovens each. A large water basin of 150 m3 was available for the manufacture of the amphorae. In addition to the larger ovens, smaller ovens have also been established here for the production of crockery and other ceramic utensils.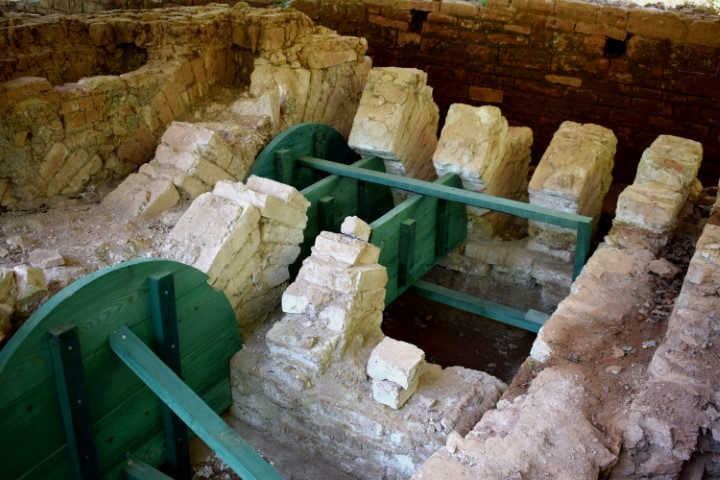 Name: Villa Rustica Loran.
Place: Červar Porat- (Poreč).
Coordinates: 45.27825 N – 13.59937 E.