Hallo family from Dane with your beautiful children, Finally I found the cave. I wish you the same adventure, and of course a good renovation of your house!. Good luck! ( After a couple of days I remove this message)  Jan.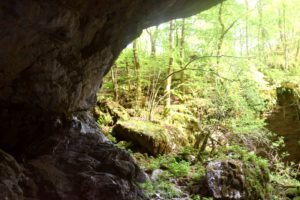 Name: Novački cave (Poli Prosedi).
Place: Near Dane – (Lanišće).
Coordinates: Start 45.7009 N – 14.03623 E, trail left 45.47528 N – 14.02893 E, follow this trail to 45.48209 N – 14.00945 E and then down to the cave 45.48212. N – 14.01353 E.