Sv. lovreč  is  named after the cemetery church of St. Lawrence from the 8th century. This church is located  a few hundred meters outside the old town.
Sv. Lovreč was important  because it was a Venetian military command base for the continental part of Istria during the 14th century. The old parts of the town are raised in the 14th and 15th cetury. The main gate, with a Gothic arch with coat arms and with the Lion of St. Mark with closed book from 1530, is located in the southern part of the town.
Opposite the gate is a small church, named St. Blaise, from 1460 with frescoes. Inside the walls are a Municipal loggia,  a Parish church of St. Martin from the 11th century, which a new facade from 1838, a former prison and an ex-hospital from the 14th century and a 17 meter high defense tower with a well inside of it.
At the beginning of the 17th century was St. Lovreč involved with the war between Venice and Austria but was well defended, but suffered under the plague of 1630.  With the falf of Venice in 1797 Sv. Lovreč became a part of the Austrian Empire.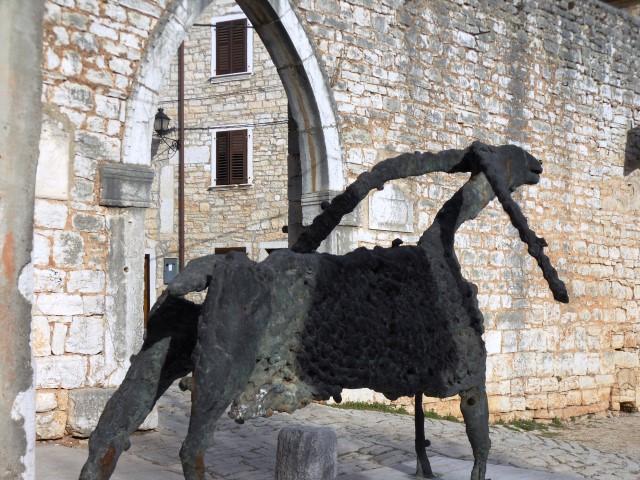 Place: Sv. Lovreč