On the entrance of Zminj is the Church of St. Bartol, and built in the 16th century. In the centre is the Parish Church of St. Michael the Archangel and has a bell tower. The church is built between 1625 and 1718 on the place of an older church. On the baroque facade are three sculptures. The Saint Michael is in the middle. On the left side of the Parish church is a small Church of the Holy Trinity from the 14th century, and houses frescoes paintings.
In the street opposite the Parish Church is a small church named St. Anthony the Abbot from 1381 and houses frescoes. Nearby the St. Michael ia a public place with two wells.
In the street near the Chakavian (Istrian dialect) house is a round tower that dates back to the 15th century and was part of the castle that was situated here.
The cemetery  has a porch and is named St. Cross, and built in the 15th century.
In Zminj started the history during the Byzantine period. It belonged to the Bishops of Poreč, but in the 12th century it passed to the Count Mainardo of Schwarzenberg, the Lord of Pazin. In 1374 Zminj passed to the Hapsburg family. Due its location on the border of the Austrian dominions it was involved with many wars during the centuries between Austria and Venice.
In the 19th century was Zminj part of the Austrian Monarchy.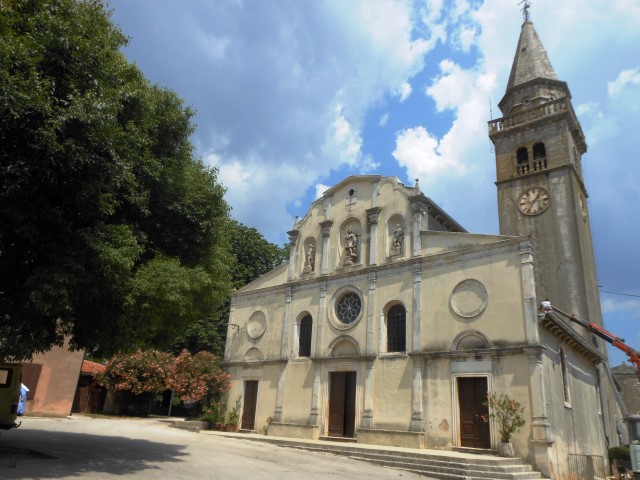 Date: 19-07-2013
Date: 15-02-2015
Date: 21-02-2015
Place: Zminj