Pićan is situated on a 385 meters high hilltop and was a prehistoric hillfort. During the Roman period a settlement named Petina.
This little town is one of the oldest Bishopric seat in the World (from 579 – 1788).
The main gates of the town date back into the 14th century. The town is surrounded by walls, which are mutilated by building houses on the top of them. Before the town gates (left) is the small Church of St. Rock from 1638, and a sculpture of St. John in front of it from 1714.  Another church outside the wall on a hilltop is the Church of St. Michael dating back in the 15th century, with frescoes.
Through the main gate is the Bishops palace and a 48 meters high bell tower built in 1860. In the street right is the Parish Church of the Annunciation, a cathedral. This cathedral is completed in 1771 and also known as the St. Nikifor cathedral. St. Nikifor died in Pićan in 546.
In 1112 gave the Aquileia Patriarchs Pićan to Enghelberto I of Eppenstein and later to Mainardo of Schwarzenburg, and was part of County of Pazin in the 13th century. The Habsburg family were the new owners in 1374.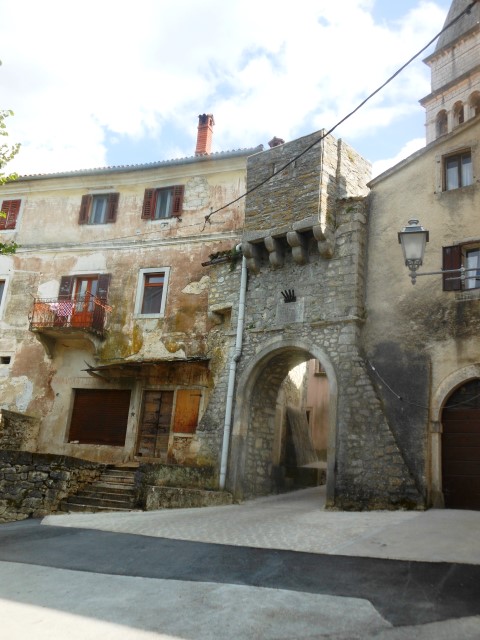 date: 21-06-2014
date: 16-02-2015
Name: Pićan