Kringa is situated on a prehistoric hillfort and later on a Roman fortress. In the centre of the village is the Parish Church of St. Petar and St. Paul from 1787 and on the square are two wells and a hackberry tree. The three other churches are  St. Anna from 1558 on the cemetery, the Church of St. Catherine, and the Church of St. Anthony the Abbot from 1876.
Nowadays Kringa is well known as the village with a vampire, and for the unusual events by Juro Grande, recorded by Johann Welkard Valvasor a Slovenian traveller in 1672.
Juro Grande was an inhabitant of Kringa, who died and buried in the usual way in 1656, but from the first night after his funeral, over 16 years, he raise from the grave, wandered around Kring and banging on house doors, where soon somebody should die. He would also visit his widow every night, forcing her to comply with her marital duties. After sixteen years the Mayor of Kringa gathered nine people  and opened Juro Grande's grave and found in it the complete preserved body  with rosy cheeks.  After unsuccessfully trying to pierce the body with a hawthom stake, they cut off his head and refilled the grave. Since that time the inhabitants never more were molested.
Also is in Kringa a wall "European dry wall" that will expand to Tinjan.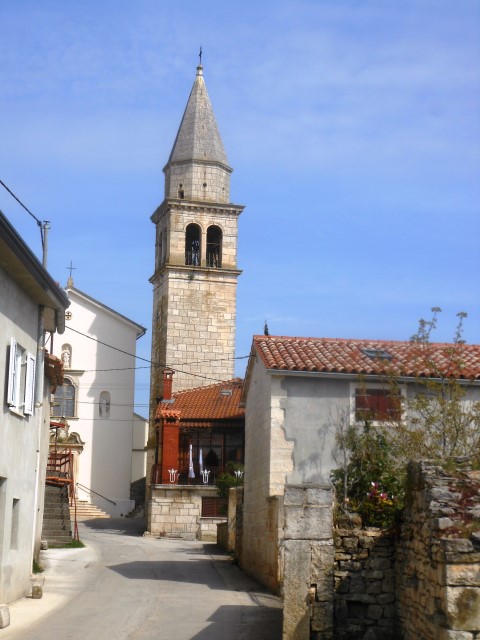 Date:08-04-2014
Date:14-02-2015
 Place: Kringa – (Tinjan)