The Blaza Bay is located on the western coast of the Rasa estuary in the municipality of Marčana.
For many centuries there were watermills on Blaza Bay, because the adjacent geological and geomorpholic area is characterized by superficial and underground water flows. This in combination with the economic activities of the time.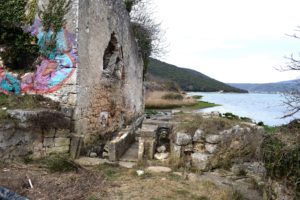 Name: Watermills Blaza Bay.
Place: Near Rebići – (Marčana)
Coordinates: 45.00031 N -14.03767 E