Here is established from archaeological research that stone buildings also existed in the copper age. In the current situation, the defensive wall of the upper plateau is still clearly recognizable, which consists of wide double loops of cube-shaped stones, within which a filling with stone remains. The upper plateau is located at a height of 172 meters.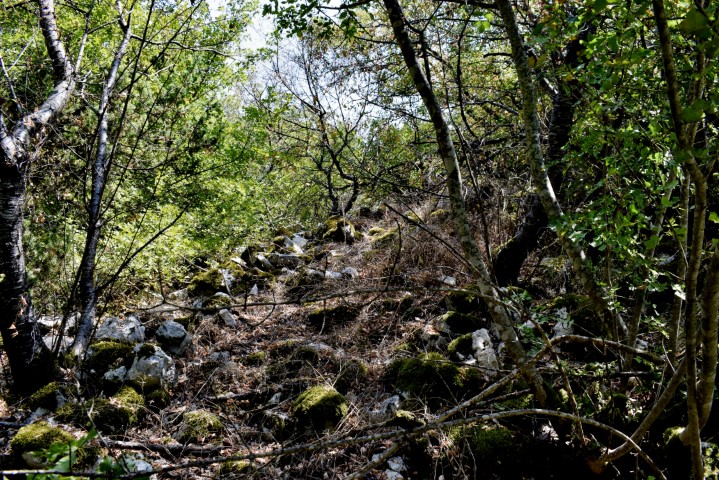 Name: Prehistoric settlement Kaž.
Place: near Pižanovac – (Bale).
Coordinates: Start: 45.07540 N – 13.75885 E, entrance to gradina 45.08032 N -13.74720 E , top Kaž 45.08003 N – 13.75005 E.