The Sečovlje Salina Nature Park near Piran is a large wetland with an area of approximately 750 ha and consists of a southern part "Fontanigge" and a northern part called "Lera" where salt is still harvested according to a 700-year-old method. The salt extracted is obtained by filling the shallow basins with a thin layer of seawater. After evaporation, the salt is swept together and water is again let in. Many years will precede this before this is possible, because first a layer of algae must have formed on the bottom that serves as a biofilter and on which the salt remains.
The park has been designated as a protected area, partly due to the wide variety of salt-loving plants and the great diversity of birds, including egrets.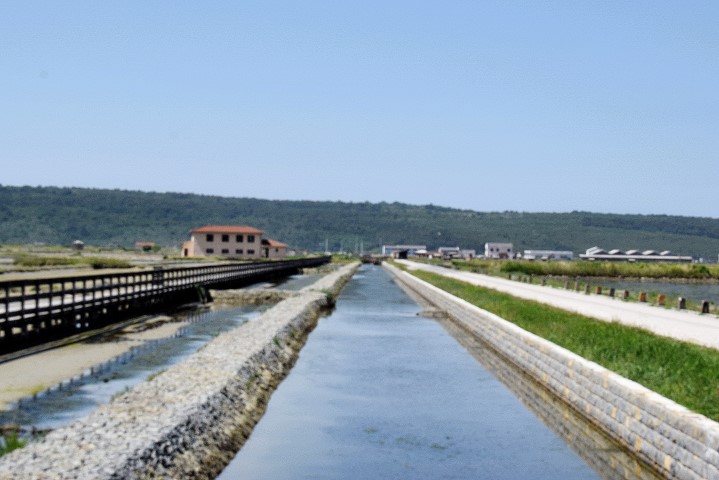 Name: Sečovlje Salina Nature Park near Piran.
Place: Sečovlje – (Piran).
Coordinates: 45.48644 N – 13.59867 E.