At the top, 1014 meters above sea level,  a view of Čićarija, Učka, the Istrian peninsula, the Slovenian Alps, and the Dolomites in Italy.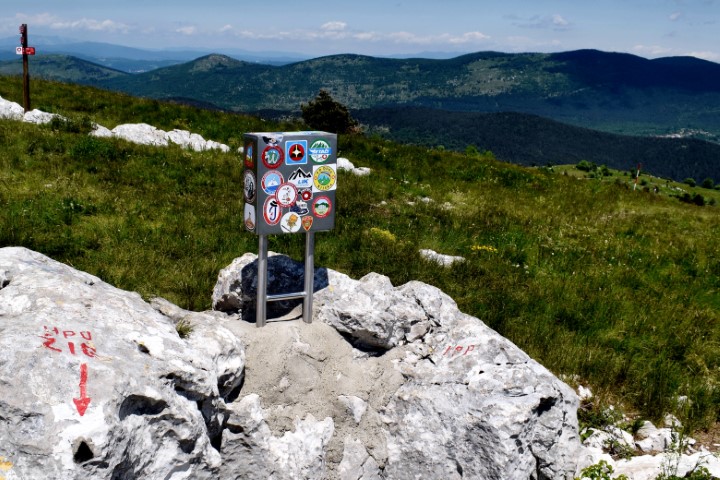 Name: Hiking trail to the top Žbevnica near Brest.
Place: Near Brest – (Buzet).
Coordinates: Start 45.45259 N – 14.01802 E 771 meters, top 45.45883 N – 14.01398 E  1014 meters.