Near cape Sv. Mikula  on Raša bay. It was a prehistoric settlement in the Bronzer Age. Later in the early 14th century a castle, the later Stari Rakalj. This place was surrounded by high walls and had a tower. Destroyed at the beginning of the 16th century during the Venetian-Habsburg war. The church on the hill is called the Sv. Agnes, which was built in 1495.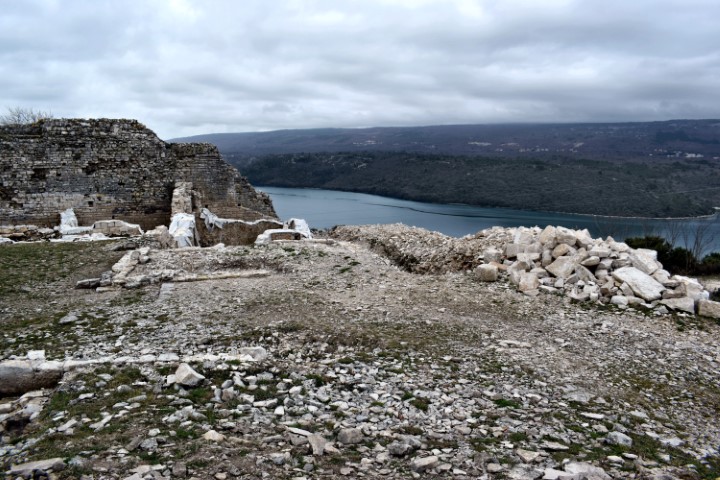 Name: Stari Rakalj.
Place; Rakalj – (Marčana).
Coordinates: 44.97683 N -14.07401 E.