This prehistoric settlement was located near the Mirna on a steep cliff with a height of 36 meters. From here they had a good overview of movements in the valley and the mouth of the Mirna and the Adria. After the Roman period, a castle and a church were built within the fortress in the Middle Ages.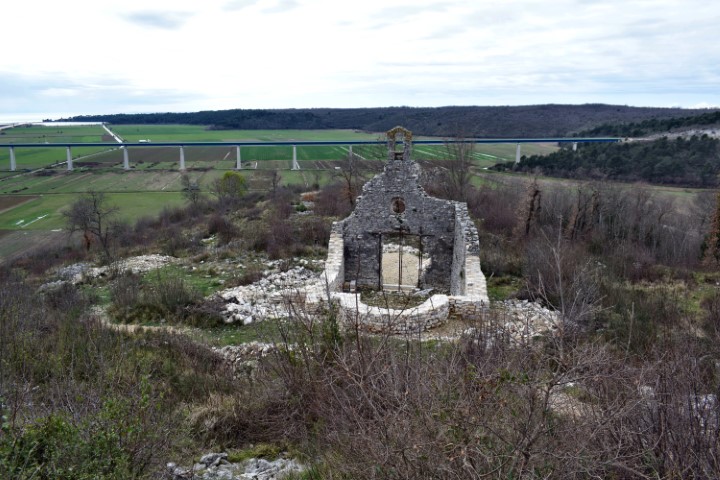 Name: Castle Sv. Juraj.
Place: Near Srbani – (Brtonigla).
Coordinates: 45.33709 N – 13.63343 E.