According to legend, the Šašinski stream is named after a gang that raided the area around St. Elizabeth near Kaldir. One day the members got an appearance, after which they vowed for an altar
to make. The "Antro degli assasini" cave.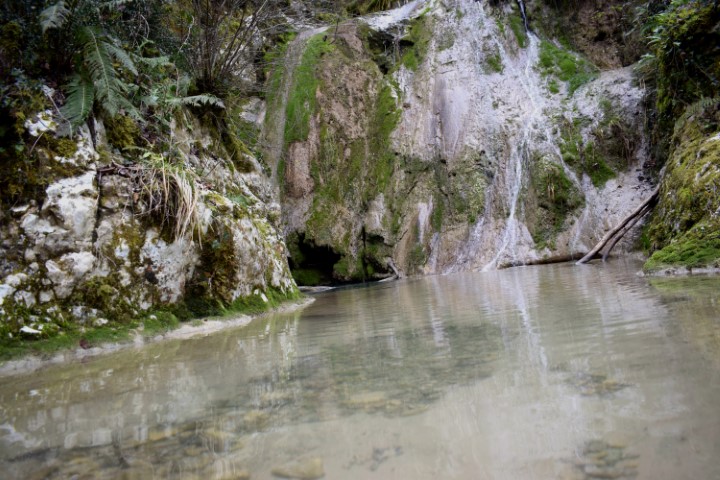 Name: Šašinski stream – Loškur waterfalls near Benčići.
Place: Benčići – (Motovun).
Coordinates:
Starting point: 45.32412 N – 13.84877 E.
Loškur waterfalls : 45. 32288 N – 13.84778 E.
Cave: 45.32252 N – 13.84731 E.