According to tradition, this bridge was built during the Napoleon government in Istria (1805-1813) for a new road from Buzet to Pazin. However, historical sources have shown that there was a wooden bridge over the Draga River in that period. The road was never finished.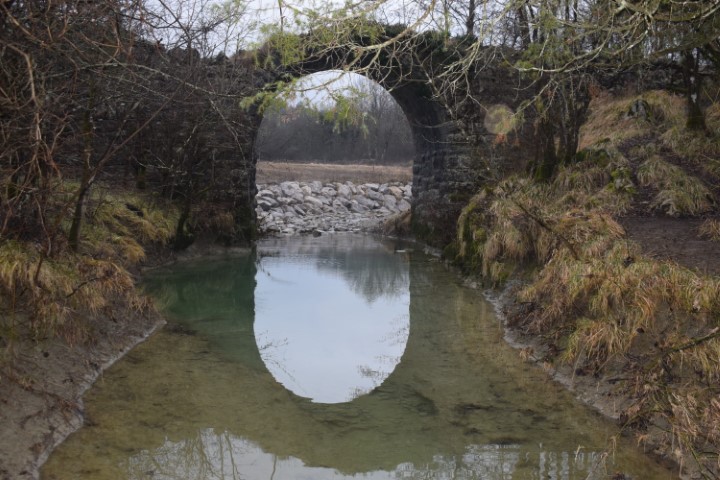 Name: Napoleon's Bridge.
Place: Near Ciritež – (Buzet).
Coordinates: Starting point: 45.38487 N – 14.0115  E,
Bridge: 45.38689 N – 14.00976 E.