This castle is first mentioned in 1102 as Castrum Vrane. In 1370 it belonged to the Habsburgs, and in the 16th Century it was belonging to the Pazin prince. During its exist it is several times reconstructed for the defence of the Ottoman empire.The castle was important in the Uskok war (1615-1618) between the Venetian Republic and Austria.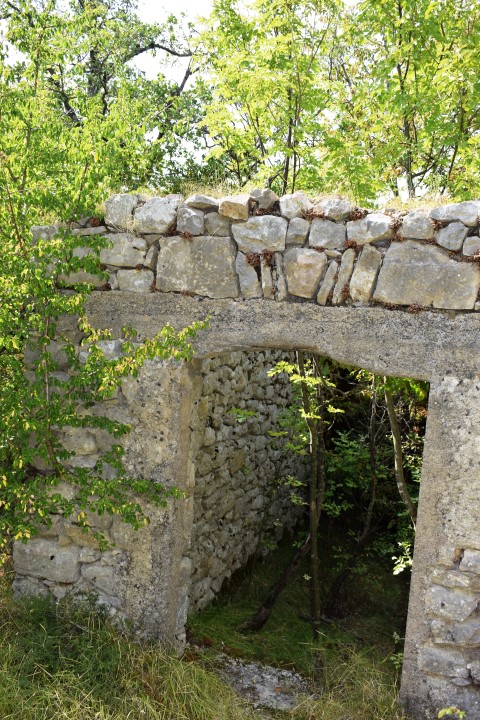 Name: Castrum Vrane
Place: Vranja – Baričivići – (Lupoglav).
Coordinates:
Starting point: 45.317 N -14.15744 E  (Baričevići), crossing with stream Crnjak: 45.31661  N – 14.15854 E; crossing stream: 45.31493 N – 14.15854 E; Ruins castrum Vrane: 45.31393 N – 14.15846 E, Viewpoint 45.31369 N – 14.1579 E.