Raša is the youngest town in Istria built during thr Fascism period in 1936 and 1937 and developed for the miners in the nearby coal mines. The town is built for 3000 inhabitants in 547 days and was equipped with a complete infrastructure (schools, post office, hospital, cinema, police station and sport facilities). The architect was Gustavo Pulitzer.
Building the city in the earlier wetland was possible by draining areas along the Raša River. This project started in 1928.
The Church, named St. Barbara, patron Saint of miners, was built in the shape of a turned coal wagon. The bell tower reminds of a miner's lamp.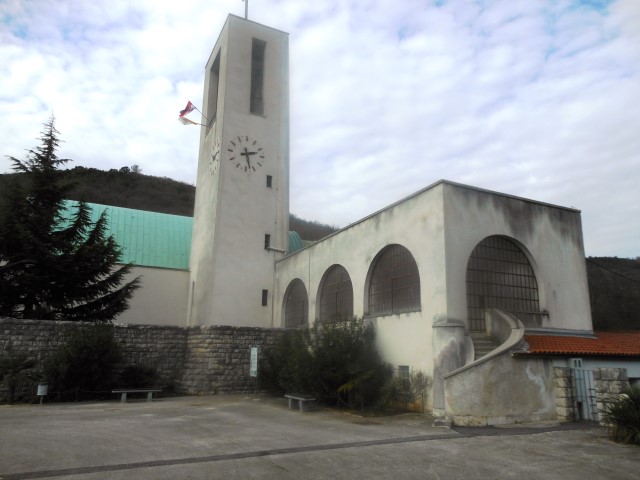 Name: Raša