The development of Kanfanar started when Dvigrad died in the 17th-century.
On the main square is a sculpture, made by Josep Dimini, and represents two birth that symbolically recall Dvigrad.
The Parish church is of St. Sylvester  and built in 1696.  In this church is collected  a great part of the inventory from the St. Sophia's Church in Dvigrad, like a stone from the 13th century with a relief of St. Sophia holding the two cities in her hands.
Another church in Kanfanar is the Romanesque Church of St. Agatha from the 10th century with frescoes.
After the fall of Venice in 1797, Kanfanar became a part of the Austrian Empire.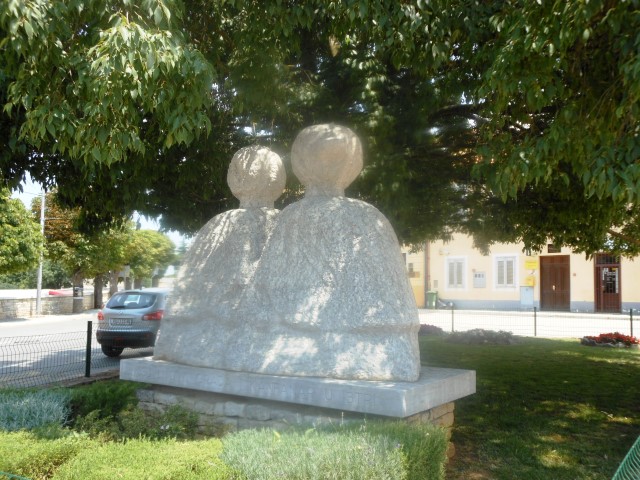 Place: Kanfanar