In the neighbourhood of Poreč, near Valkarin are twelve prehistoric settlements. One group of three is named Picugi. The middle is 119 meter and the other 110 and 112 meters high.  Each has a urn necropolis from the Iron Age. The hilltops were inhabited from 3000 years BC till the Roman Period. In 1883 where here found 500 tombs from the 6th and 5th century BC, and a lot of ceramic urns, vases, bronze pots, helmets and jewellery.
The other group The Mordeco exist also from three hilltops. The northern is named Mordele (91 meters high) , the southern 103 meters and named Big St. Angel and the other Mali Sv. Andjelo  and is 88 meters high. These are too prehistoric settlements. On the foot and on the topt are large stone blocksprehistoric settlements.
On the top of the Mali Sveti Andjelo are the stone blocks in half a circle so it could be a religious site and is made a comparison with "stonehenge".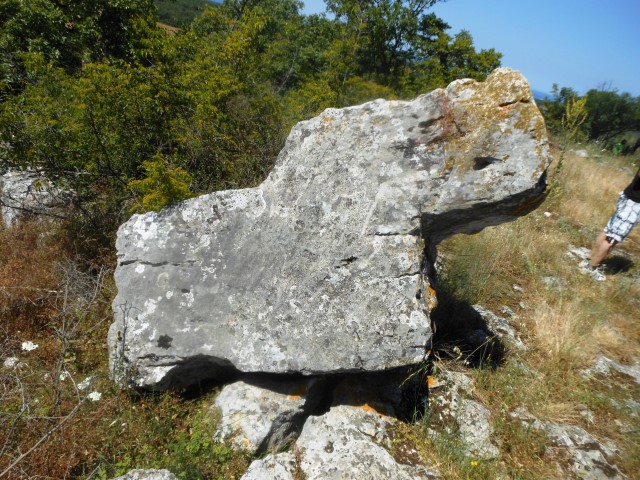 Date: 25-05-2014
Date: 06-07-2014
Date: 19-01-2015
Date: 23-08-2015
Name: Picugi – Mordele – Mali Sveti Andjelo – Big St. Angel
Place: Valkarin – (Poreč)