In Sv. Petar u Sumi is a Pauline monks monastery with the Church of the Saints Petar and Paul from 1134, and reshaped in 1731.  The bell tower is built in 1752 with a top added in 1880.  The monastery and the cloister are  now restructured. The cloister has Renaissance arches on the ground floor and Romanesque arches on the first floor. The facade of the church has a Baroque style,  five sculptures, and on the top a coat of arms of the Pauline  Monks order.
The origin of Sv Petar and Paul dates back into the 11th century and established by the Benedictine order. In 1102 donated Ulrich II all his properties to the Aquileia Patriarchs, but in 1374 when Alberto IV, count of Pazin, died the monastery passed to the Austria and the Hapsburg family.
In 1459 the emperor Fridrich III gave the monastery  to the Pauline Monks, which had already a monastery in Kloštar (Vrsar). During the Ukoci war between 1615 and 1618 venetians destroyed the Monastery and  rebuilt in 1731 by the Pauline Monks.  In 1788 Emperor Joseph II closed the order  and the church became a Parish church, and the monastery a private property.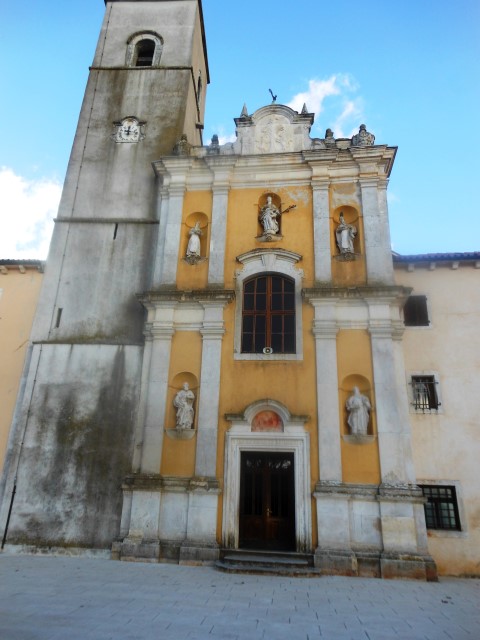 Date: 15-02-2015
Date:04-07-2015
PLace: Sv. Petar u Sumi