This countryside Villa is built by Polesini and Scampicchio family. The Polesine family was an Istrian family and had properties in Motovun and Poreč.
Other countryside villas are: The Franceschi family villa in Seget, Rigo family in Karpinjan. Grisoni family in Dajla, Barbo family in Belaj, and Lazzarini Battiala Palace in Sv. Martin.
In Sv. Ivan is the Church of St. John the Baptist that was built in 1670. The villa was built in the 17th century.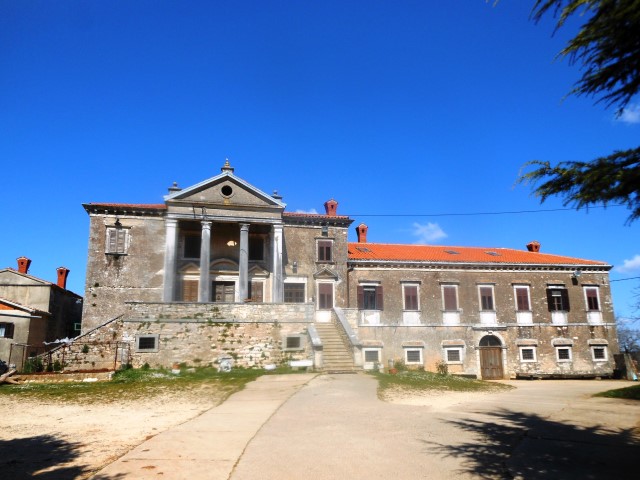 Name: Villa Polesini- Scampicchio
Place: Sv. Ivan – (Višnjan)