These sources are used for the drinkwater production for the town Labin.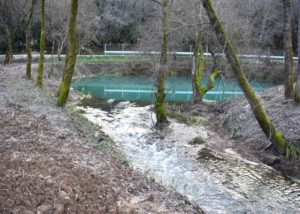 Name: The sources Rakonik, Grdak, Mutvika and Sveti Anton near the river Raša.
Places: Raša, Barban and Nedelja.
Coordinates: Rakonik 45.08698 N – 14.02054 E, Grdak 45.09244 N – 14.01866E, Mutvika 45.09606 N – 14.02672 E, Sveti Anton 45.14121 N -14.02967 E.