This unique cave with a length of 1036 meters has been shaped by the erosion of flysch (sedimented layers) between two layers of limestone. This created a horizontal tunnel with a horizontal floor and a very tight ceiling.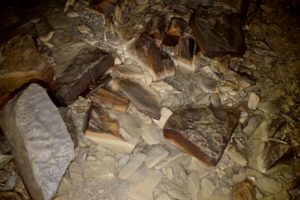 Name:Cave Piskovica.
Place: Gologorica – (Cerovlje).
Coordinates: 45.26200 N -14.03684 E 310 meter a.s.l.