Red island consists of two islands, St. Andrew and Maškin, connected by a dam.
The first inhabitants were the Benedictine monks in the 6th century, who stayed here until the 13th century. Then in the 14th century the Franciscans who renovated the church and the monastery. They stayed here until the arrival of the French in 1809. The island was bought in 1891 by the Count George von Huetterrot who converted the monastery into a summer residence and built a mausoleum. He also planted the island with many kinds of plants and trees. The island is now a tourist destination with a hotel.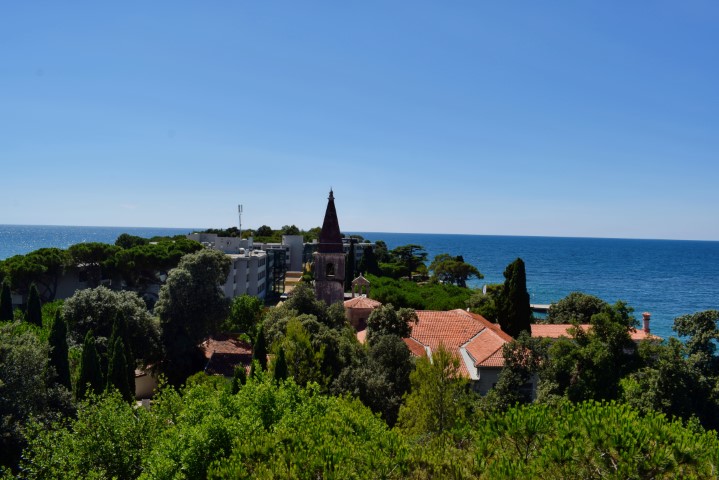 Name: Red Island (St. andrew and Maškin).
Place: Rovinj
Coordinates: Boat start: 45.08113 N – 13.63462 E, St. Andrew: 45. 05989 N – 13.62380 E, Maškin;
45. 05570 N – 13. 13.62509 E.