This path goes through a 150 ha study area that falls within the SAC (Special Areas of Conservation) of the Natura 2000 network and is classified as a Mediterranean evergreen oak forest The most common tree is Quercus ilexL (holm oak).
See also the posts dated 2019-05-06.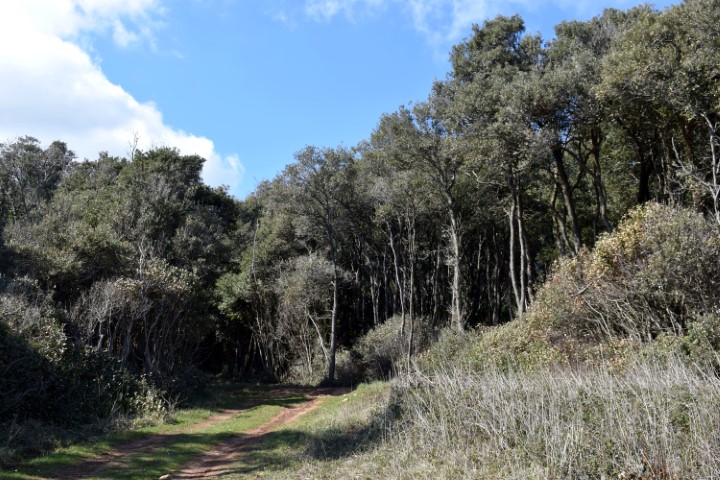 Name: Hiking trail from Monte Madonna to the cape Sv. Stepan and the Bay Vela Draga.
Place: Near Sisan – (Ližnjan).
Coordinates: Start 44.84823 N – 13.96598 E, Cape Sv. Stepan 44.86669 N – 13.99465 E, Bay Vela Draga 44.84302 N – 13.97384 E.