Hiking trail in a protected natural area whose cliffs belong to he Natura 2000 network due to the presence of a rare plant species, the moeringia tommasinii and endangered birds. From the trail a view on the ruins of the St. Stephan church on the top of the Gorostas cliff.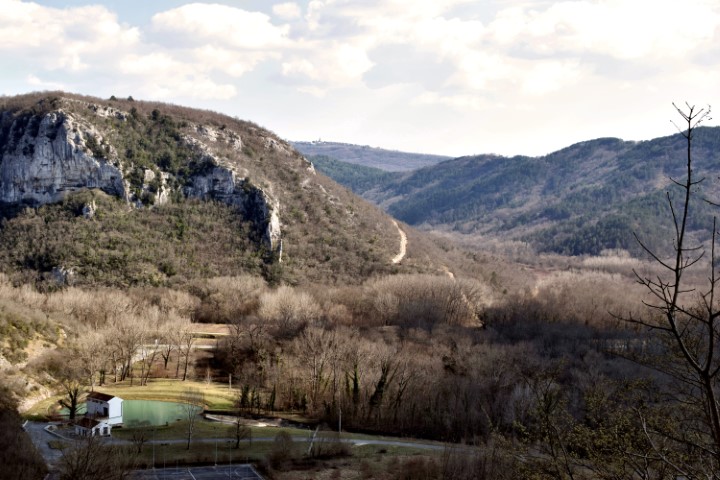 Name: Hiking trail from Istarske Toplice to the village Znjidariće.
Place: Gradinje – (Oprtalj)
Coordinates: Start 45.37793 N – 13.88368 E  to
45.38809 N – 13.87645 E.
Elevation: 295 meters.