Fort Forno is located on a rock 25 meters above sea level, built between 1902 and 1914 and surrounded by a deep defensive moat. Due to the favorable location and the equipment with 32.5 cm coastal cannons on the left and 25 cm cannons on the right, it was possible to carry out a crossfire on ships in the Fažana channel together with the fortress on the island of Mali Brujini.
The fort also had an engine room with petrol generators with batteries, which exploded for unknown reasons.
Fort Forno was part of the Barbariga Defense Group with more defenses and part of the Austro-Hungarian Stronghold of Pula.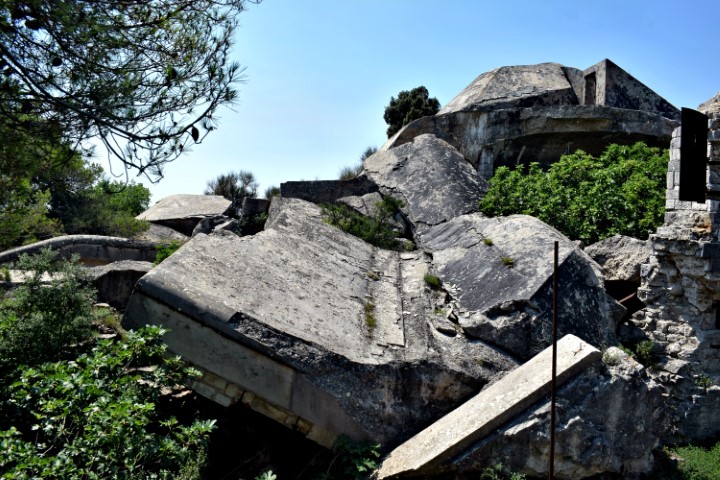 Name: Fort Forno – Barbariga.
Place: Barbariga – (Bale).
Coordinates: 44.99941 N -13.72526 E.