This mountain with a height of about 200 meters was already a refuge in the Neolithic. Later, habitation took place on three terraces in the Bronze and Iron Age. There was also a water source with a large basin. In the Middle Ages, a church and monastery were built here.
There were several tumuli on the adjacent mountain Forke. Now on top is a large rock mountain with a diameter of approximately 20 meters, on which a measuring point is placed in the middle, through Austria before the First World War.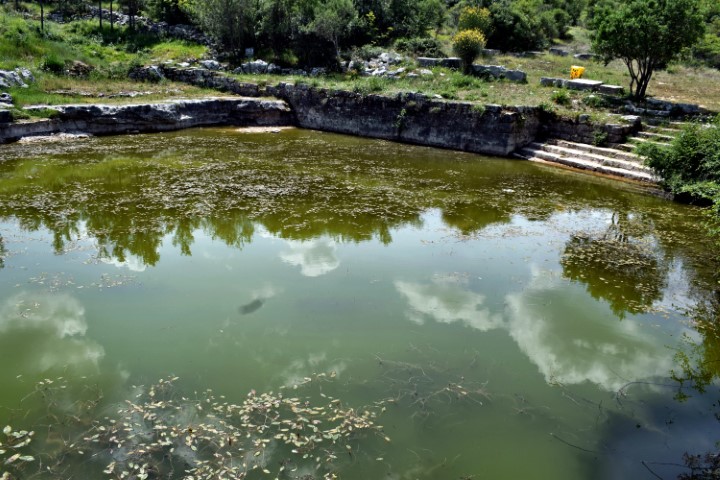 Name: Trail to the prehistoric settlement of Sv, Mihovil near Bale.
Place: Bale
Coordinates:  startpoint 45.04107 N – 13.79006 E, bassin 45.03973 N – 13.80025 E,  top Forke 45,03890 N – 13.80262 E, top Sv. Mihovil 45.03850 N – 13.79949 E, end trail 45.03883 N – 13.79003 E.