This large settlement with a length of 500 m and a width of 250 meters was located to the West of Nova Vas at an altitude of approximately 95 m. Surrounded by a steep slope on three sides, with on the West side a high wall and the access. Occupation took place from the Bronze Age up to and including Roman rule of Istria.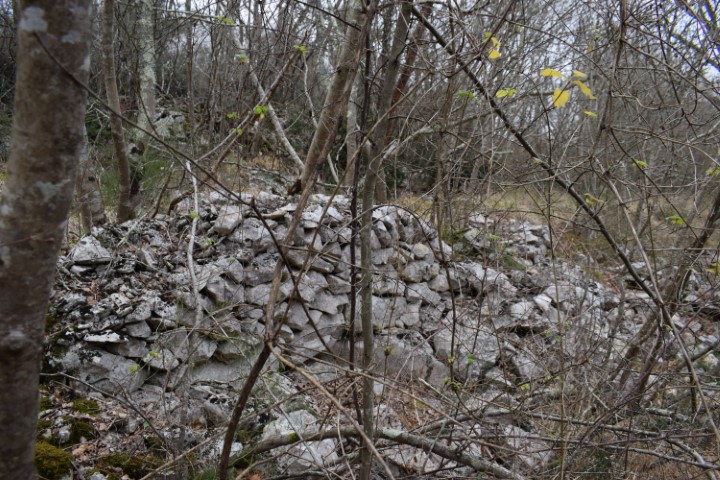 Name: Prehistoric settlement Kaštelir.
Place: Near Nova Vas – (Brtonigla).
Coordinates: Starting point Nova Vas 45.36014 N – 13.64114 E, Entrance Kaštelir 45.36485 N – 13.65468 E.