Cuf  (M. Zuffo) was a prehistoric settlement  with a good view  on the gradina's Sanapu, Kitica, Kaštelir (Valtura) and the big settlement Nesactium.
On the rocks are probably fossils of rudists. They  lived from the Late Jurassic to the late Cretaceous periods.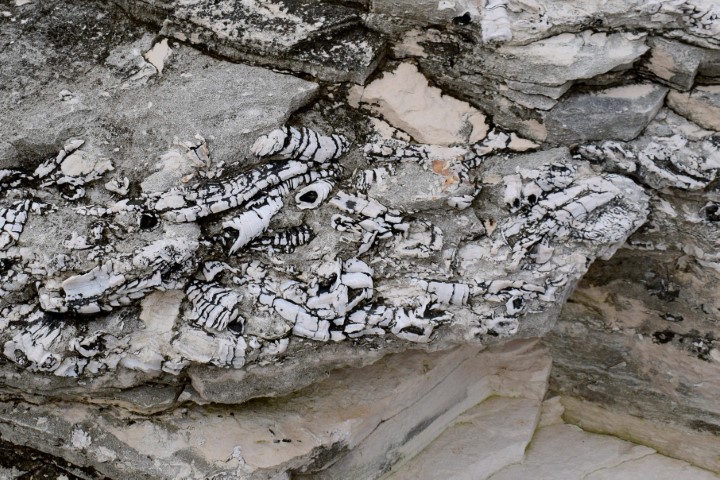 Name: Cape Cuf – Kvarnar near Lake Baduva.
Place: Ližnjan.
Coordinates: Starting point trail 44.88642 N – 13.96607 E , Cape Cuf  44.88567 N – 14.00298 E,
Bay Škorpula 44.88274 N – 14.00174 E.