Dinosaur tracksites were found on this part of the Zlatne Stijene in 2006. These belonged to theropods from the geological period Late Albian (about 110 million years ago).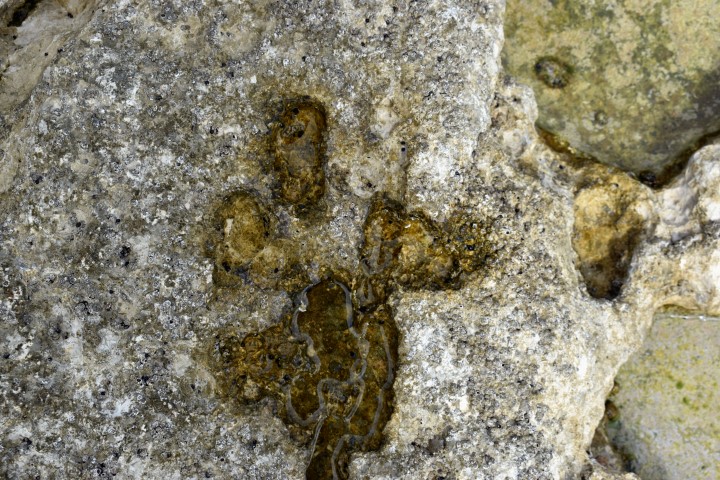 Name: Bay Sakućani / Bay Sv. Ivan.
Place: Zlatne Stijena (Golden Rocks) – (Pula).
Coordinates: 44.84372 N – 13.83352 E  to 44.83909 N – 13.83138 E.