These dinosaur tracks were found in 2007, about 1 km south of earlier finds in 2003, and were formed in the Jurassic period during the late Tithonian (145 – 152.1 mya). Research of the 15 footprints present here has shown that these belong to the Sauropod dinosaur with a length of 16 meters and a walking speed of 2 km / hour.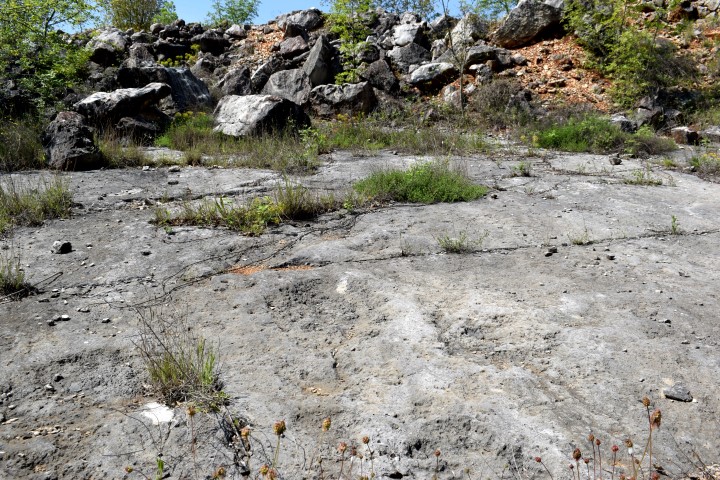 Name: Dinosaur tracksite Kirmenjak quarry.
Place: Near Begi – (Poreć).
Coordinates: 45.17159 N – 13.6821
Elevation: 119 meter.