Monbrodo hillfort is located south of the Cisterna bay near Rovinj. The hilltop is at a height of 26 meters with a plateau of approximately 5000 m2. The hill is surrounded by dry circular and radial walls, which divided the hill into artificial terraces. Based on research carried out since 2016, this hillfort shows a lot of similarities with the Monkadonja site.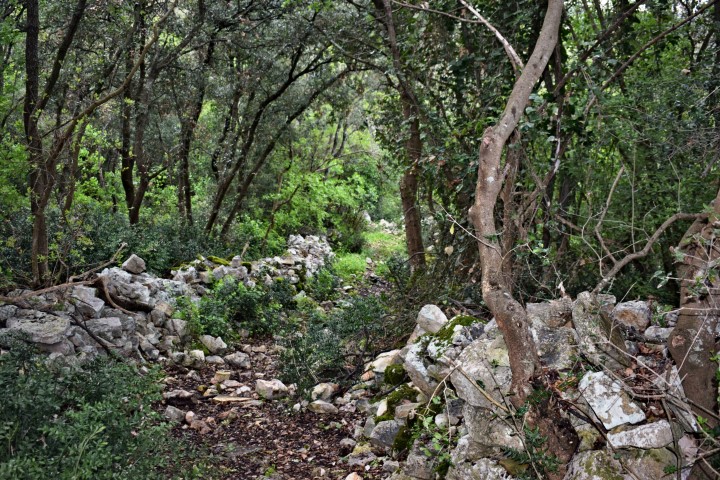 Name: Monbrodohillfort,
Place: near Rovinj.
Coordinates: 45.03476 N –  13.69247 E.