Forgive me for any change of mood, I will try to have them no more.
Sorry to please what I wrote every morning you wrote "I love you" full of shit.
From now on I will work as the first day because we have everything we need for an another.
And that's why I'm gonna  rock the stars from the sky.
11-05-2016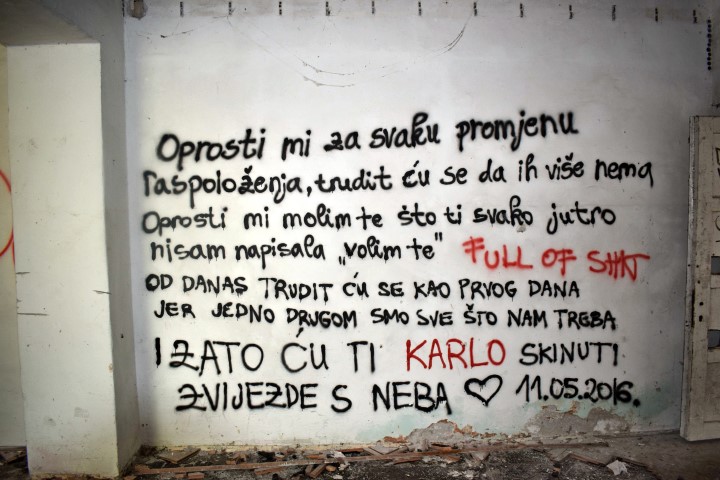 Place: Ulica Vallelunga – Pula