Along, and south of the agricultural road from Velići to the church St.Vital,  are  in the nature reserve  several pit caves. A  number of these have been contaminated by (recent) waste dumping.
The pictures with visible waste are not included in this post.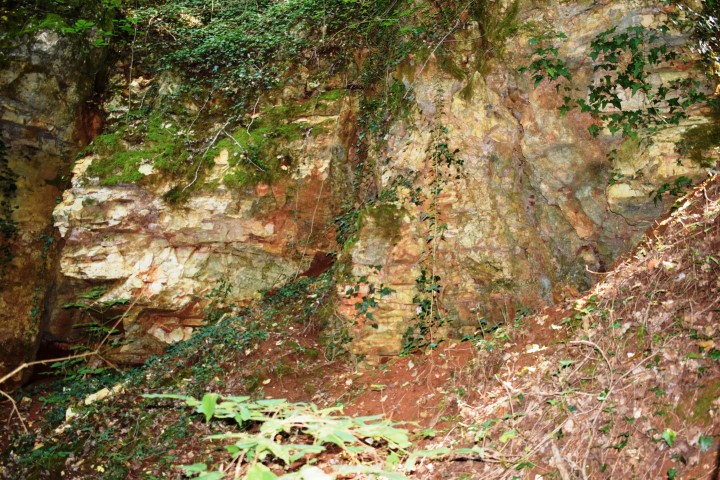 Name: Caves/pits near Veliće.
Place: Veliće – Vižinada.
Coordinates: Agricultural road (unpaved): 45.31143 N – 13.76148 E (several pits). Other pits/caves: 45.31098 N – 13.76563 E, 45.31180 N  – 13.76543 E,  45.31211 N – 13764.92 E, 45.31161 N -13.76487 E