Vela draga is since 1963 protected as a natural area reserve and five years later as a geomorphological monument. In this canyon are impressive rocks and limestone towers upto 100 meters.
The rocks in the Učka are formed between 140 million years ago and 30 million years ago, and by the organism of shells were formed sediment layers, and by compacting and cementing processes it became solid limestone rocks.
By karstification (melting, abrasion and erosion) the canyon got its form.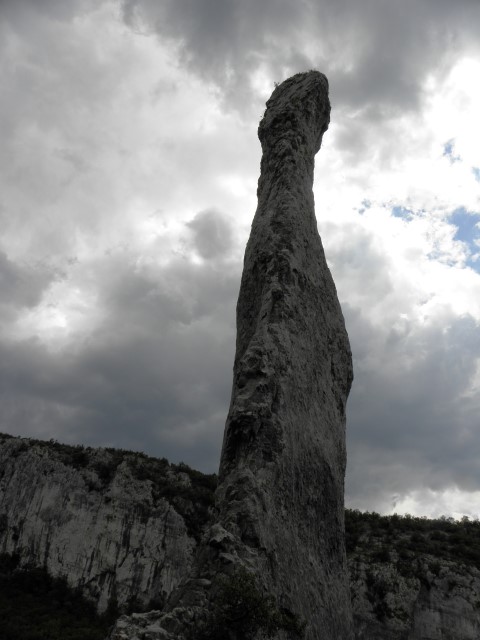 Name: Vela Draga
Place: Učka natural reserve
Coordinates: Entrance  45.31986 N 14.16989 E
cave: 45.31537 N 14.16903 E