The name of the castle was in the 11th century St. Martin, and in the 16th century Sabec. The castle is devastated during the Uskok war (1615- 1617).
From the top of the tower you see the the castle of Belay, built after the destroy of the Pessort castle.
The church of the St. Martin is built in 1367.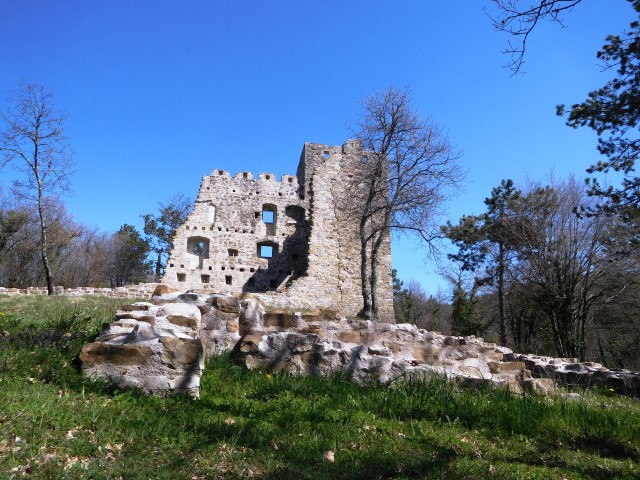 Name: Possert, Sabeč and St. Martin
Place: Paz – (Cerovlje)
Coordinates: 45.27431 N – 14.10347 E