Lindar is a small town and was a prehistoric hill fort settlement, located on a hilltop above Pazin.
This town became famous in 1813, when an Austrian Captain, named Josip Lazaric, with his company of volunteers defeated the Napoleon army.  For this action the Captain received from the Austrian army the title of Baron of Lindar.
Near the town is a small Gothic church named St. Catherine, and has frescoes from the 15th century. Opposite to the church is a Baxa family Palace with a doorway.
In the old town is the small Church of SS. Fabian and Sebastian from 1559, and on the end of the main road the Parish Church of St. Mohor and Fortunato from 1606, which is expanded in 1860.
Opposite of this church is a bell tower from 1906 and a round defence tower, that apart is of the old town walls.
Lindar's old castle was located from the round tower till the northeastern end of the town behind the church. The wall was ending near the Church of St. Catherine.
During the Middle Ages was Lindar with Gracišće and Pičan part of the defence system of Pazin, and when the Venetian were in war with Austria, involved on Austrian side.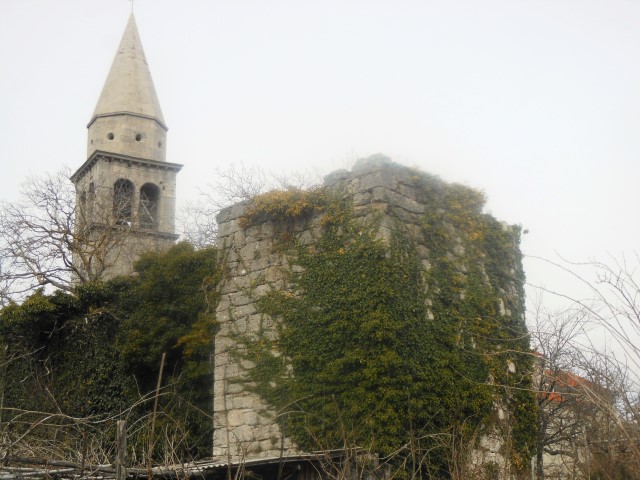 Date: 01-03-2015
Date:01-05-2017
Name: Lindar – (Pazin)