Grožnjan is a medieval town and situated on a 288 meters high hill top. Also known as the town of artists, because here are a lot of galeries and in the summer music concerts.
On the entrance of the town is the Parish Church of St. Vitus and Modesto, that was built in 1770. On the other side of the town, on the main square, is a loggia from 1577  and the two town gates, dating back to  the 15th / 16th century. Above the loggia is a "fondaco" (grain storage).
Outside the town main gates is the Church of St Cosmos and Damian from 1554.
From 1358 Grožnjan was ruled by the Republic of Venice until its fall. After that it became a part of the Austrian Empire.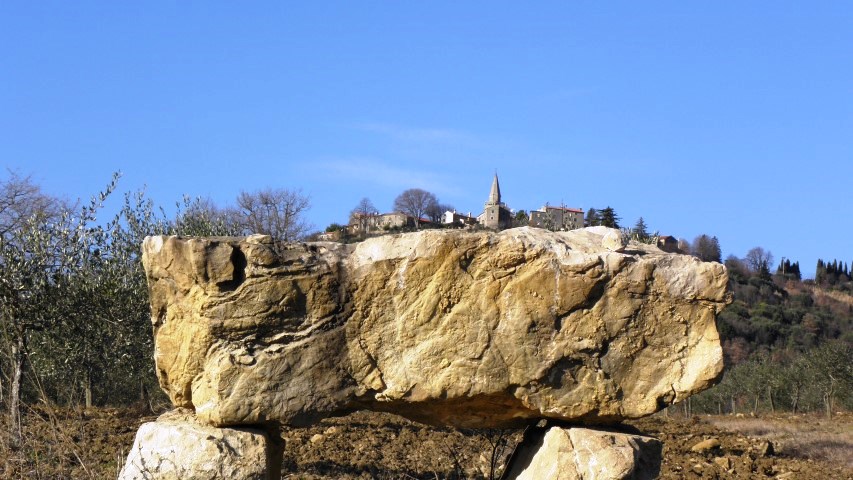 date: 14-06-2014
date: 27-12-2016
Place: Grožnjan