"St. Romualdo's Monastery" This monastery near the Lim Bay was founded around 1002 by St. Romaldo on the place where Benedictine Monks erected a small church dedicated to St. Mary, in the 6th century.
St. Romualdo was born in 956 and belonged to the Noble family Onesti and had the title of Dukes. He founded too the Calmaldolite Benedict Order and this Monastry and the Monastry of Santa Petronilla near Dvigrad.
After these foundations he lived for a couple of years a hermit life in the Cavity of St. Romualda in the Lim Bay.
The name of the later church is St. Michele and completed in 1041. Around these churches are the ruins of big buildings (castle).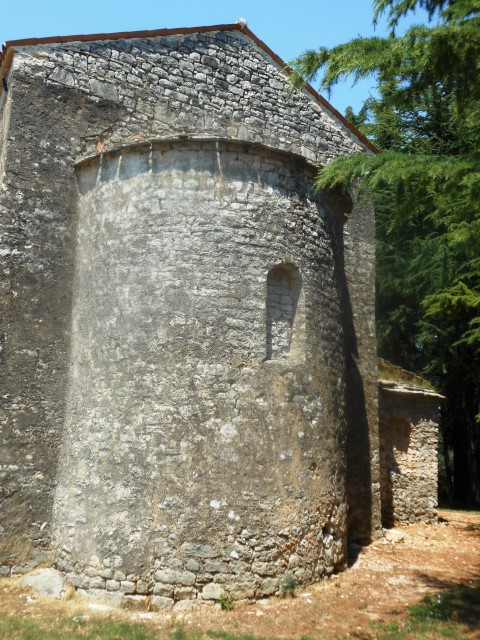 Name: Kloštar -(Vrsar)