Oprtalj is located on a 380 meters high hilltop, where formerly was a prehistoric hill fort. During the Roman period was here a military base. During the middle ages is Oprtalj developed in a fortified town.
From 1102 the Aquileia Patriarchs  ruled over Oprtalj when they got it from the Marquis of Istria, Ulrich II. In 1412 Oprtalj was occupied by the Captain of Raspo and he demolished partly the walls of the town.
From 1420 Oprtalj was under Venetian rule until the fall of Venice in 1797.
The small Church on the right side in Oprtalj is St. Rock and built in 1581, and has some frescoes. Opposite the main town gates  built in 1756, is the Municipal loggia. In the loggia are several coats of arms and the Lion of St. Mark with open book. Above the main  gate was in the Venetian period a grainery house "fondaco".
On the main square in the town is the Parish Church of St. George, built in 1517. On the opposite a 27 meters high bell tower. Outsite the town is another small Church dedicated to the Little Virgin Mary, built in the 15th century,with frescoes.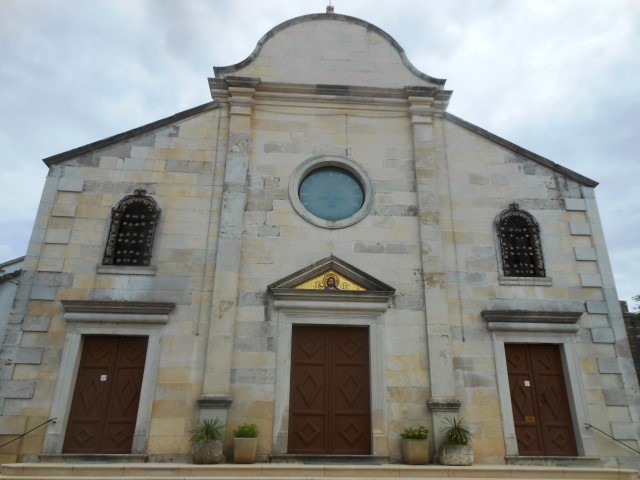 Place: Oprtalj